It is only natural to want the best for your child but how do you ensure that parental ambition is in line with your child's needs? Matthew O'Reilly, Head of St Mary's Junior School in Cambridge, explains.
Our children are our most treasured possessions – we nurture them, care for them and love them unconditionally from the moment they come into existence. It is our natural instinct to want to protect them from anything and everything that may cause them harm. This need to protect our babies is entirely necessary because human babies, compared to the babies of other mammals, are not at all self-sufficient and rely solely on the parents for survival.
If you have ever seen a foal being born then you will know that it is only a matter of minutes before the newly born animal is on its feet, moving towards the mother seeking food, warmth and comfort. Human babies in comparison are completely helpless; requiring food, warmth and comfort to be constantly provided rather than having the ability to seek it out for themselves. This is, of course, because our tiny humans are far too busy developing brains capable of managing complex reasoning, analytical thought and complex emotions to spare any time on self-sufficiency. So without you, the parent, your child would not have survived.
As well as being reliant on you for their basic welfare, you have also spent every waking hour trying to protect them: from the numerous times a child has been caught just before falling down from a great height or intercepted before running into the road. We, as parents, have been nurturing and protecting our children from before they were even born. However, it is this innate need to protect our children which is giving rise to 'generation snowflake'; a whole peer group of children who are still reliant on their parents for survival long after they have flown the nest.
Choosing to send your child to an independent school shows a deep-rooted desire for your children to flourish; you want the absolute best for them and in some cases are willing to make great sacrifices in order to provide this. For the so-called 'squeezed middle' there are often very difficult financial decisions to be faced before making the investment. I would strongly argue that when such families do decide on a private education they are making an ambitious choice. They want the best for their children and they are willing to make financial sacrifices for their future: they are ambitious on behalf of their children and this should be commended.
"We, as parents, have been nurturing and protecting our children from before they were even born. However, it is this innate need to protect our children which is giving rise to 'generation snowflake'..."
Once a child is at school, should parents continue to be ambitious for him or her and challenge, push and argue on their behalf at every possible opportunity? Or, should they entrust the school to be equally ambitious for their child and leave the school to 'do its best'? There is no simple answer to this fundamental question. As a serving Head, I appreciate a parent who allows the school to nurture and challenge their child in our setting to be their best self and to be ready for the future; however as a parent of three young children I also understand that parental anxiety about your little darling's progress in school. Why weren't they selected for the play? They didn't achieve the same effort grade in English this year as last – why and how? Should we speak to the school? Do they need a tutor?
A study published in the Journal of Personality indicated that children with intrusive parents who had overly high expectations for academia tend to be more self-critical, anxious, or depressed children. The researchers termed this as 'maladaptive perfectionism', or a tendency in children of helicopter parents to be afraid of making mistakes and to blame themselves for not being perfect. Asst Prof Hong, who led the study, said that children of such parents 'can become disinclined to admit failures and inadequacies and seek help when needed'. As he rightly points out, 'part of learning always involves making mistakes and learning from them.'
So what can we do to support our children without smothering them? If your child didn't get into Chamber Choir and is upset about this, instead of trying to 'fix it' for the child, talk to them about rejection and disappointment, provide examples of jobs you might have missed out on in the past. Help them to practise their singing, take them to concerts to hear other singers and encourage them to try again. Children who experience initial disappointment will also experience the elation of achieving their goal after weeks of practise and hard work.
"Once a child is at school, should parents continue to be ambitious for him or her and challenge, push and argue on their behalf at every possible opportunity?"
Parents, as teachers, are facilitators in their children's development and learning. But in order for children to develop the emotional and behavioural skills they require, parents must allow children to experience a range of emotions for themselves, both positive and negative; and give them the space to manage these emotions independently. Children must be allowed to feel disappointment in order to fully appreciate success, they must be allowed to know rejection in order to feel the pride of triumph and they must be allowed to understand sadness in order to feel true happiness.
It is important to remember that children are at the centre of our schools, just as they are the centre of your homes. Schools will always do what they believe to be in the best interests of the child at the time and as parents it is important that you have a relationship of trust with the school, are willing to learn about school life and your child in school. The life of an independent school pupil is a busy and challenging one – their days are filled with learning, sports, extra-curricular activities and the arts to the highest level. A prep education is all about giving children as many opportunities as possible so that they discover their passions for life before their world narrows to exams, university choices and careers.
Amongst all this 'busyness' it is important for parents to allow children time 'off', unstructured time without any sense of ambition or working towards an achievement. Young children particularly require this time to simply organise what they have learnt at school in their minds. We need to ensure that we give our children enough space to develop vital skills such as resilience and problem solving. Independent schools are fantastic at providing a holistic education, in which the child's social and emotional development and wellbeing is just as important as their academic attainment.
Parents can rest assured that educators in independent schools are just as ambitious as they are in wanting the best for their children. We provide a nurturing, creative and challenging environment and work tirelessly each day, as you do, to enable them to be their best selves and to grow into healthy, happy adults.
5 min read The past year has seen the rise of The Three Marketeers: Covid, Consultancies and Conundrums. Tim Hands, Headmaster of Winchester, reflects on choosing schools in the new normal.
5 min read It is a rare parent who never needs to complain. So how can you complain in a way which is constructive for everyone – parents, pupils and teachers? Attain's Editor talked to Jeremy Banks of Caldicott and Claire Belk of Bellan House, Oswestry School.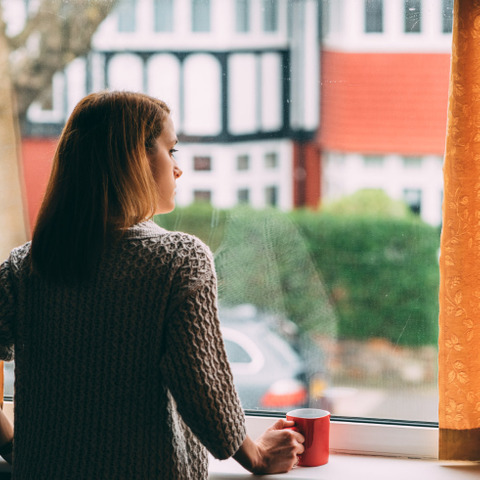 5 min read There is little at present about which we can be certain – except more uncertainty – and this has a big effect on anxiety. Attain's Editor talked to Mark English, Vice Master at University College School and Emma Goldsmith, Head of Winchester House.