The traditional image of chess is wrong says Richard Cairns, Head Master of Brighton College. Chess offers pupils an opportunity to grow in confidence and learn new skills.
In an out-of-hours classroom, children cluster round tables, calling out comments and encouragement. The object of their attention isn't, as first appears, the latest gadget or computer game. What excites them is the ancient game of chess.
The traditional image of chess – staid, slow and, let's face it, mainly male – is being turned on its head. At my school, chess has been transformed into a game which is loud, lively and fun; a reason perhaps why it seems to appeal as much to girls as boys.
Studies from across the world show that playing chess improves children's concentration, decision-making skills and memory. In maths, the connection is particularly clear, with the sequential thinking involved in chess enabling pupils to work through complex maths problems. It provides key skills to take back to the classroom. Popular across continents and played at minimal cost, chess eradicates differences in gender, age, race and religion. As they move their pieces strategically around a board, young people learn about sportsmanship and consequences and boost their self-esteem – as well as, often, making new friends.
And it's a game which often begins at home. As a parent, were you any good at chess? There is normally a board gathering dust in a cupboard at home somewhere – or you can play it on a computer or a tablet. But the simplicity of playing with wooden pieces and no computer is perhaps what makes chess particularly relaxing. If you have never played – or are just a bit rusty – why not learn with your child?
"One of the key lessons children learn is winning and losing, and you need to get used to both quite quickly. If playing competitively, you might be part of a team and this adds another dynamic."
Chess can also be an opportunity to talk to your child about issues beyond openings, tactics, and end games. Most of us find sitting down to discuss 'big issues' with our children quite difficult and it is often so much easier to raise concerns or discuss feelings whilst doing something else. Chess is a quiet and useful time to spend reinforcing these connections with your child.
Talking to pupils at my school, they report that playing chess has made them more confident. They also recognise that it provides an ideal lesson for life, with the more work you put in, the better the results. I believe it is important to challenge the traditional image of chess and move it away from being perceived as 'nerdy' and a mainly male past-time. Pupils should feel confident to play it without feeling judged and enjoy the considerable benefits it brings.
We are committed to raising the profile of the game and the number of pupils who play it. Four years ago we introduced a programme of chess scholarships and now have 13 chess scholars, all of whom receive regular one-to-one tuition from a county-level coach. Four of our pupils will take part in the British Championships in July.
One of the key lessons children learn is winning and losing, and you need to get used to both quite quickly. If playing competitively, you might be part of a team and this adds another dynamic. For our scholars, they are aiming to become an IM or International Master, with a high rating.
It is our responsibility as educators to develop a pupil's talents to the full. We are proud to support and promote chess at school, nurturing both curiosity and talent, and enabling pupils to have a strategic advantage in their future studies.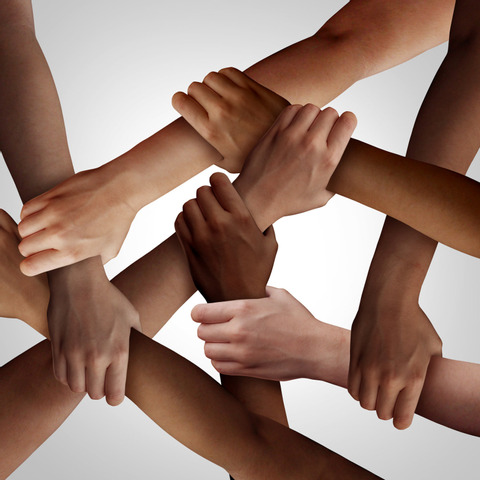 5 min read Are schools doing enough to promote diversity, tolerance and equality? Jason Whiskerd, Headmaster of Brentwood Preparatory School, explores what is being done to make sure the lessons learnt in school last a lifetime.
5 min read The real abilities of pupils can be overlooked due to the standardised hoops they need to jump through to gain entry to senior school. Simon Larter-Evans of St Paul's Cathedral School takes a deliberately provocative look at Cognitive Ability Tests.
5 min read The return to school will be harder for children than after the last lockdown, foresees Colin Baty, Head of Bedales Prep, Dunhurst. But it is also the time to take a fresh approach to how children learn.