Perseverance is a critical life skill which is best learnt outside of the classroom suggests Charles Fillingham of Francis Holland School, Regent's Park. And, ironically, these self-taught lessons can sometimes be some of the most valuable of all.
The most valuable snippet of parenting advice that I have ever received came to me many years ago now from a man who was then the father of four older teenagers. He told me how he had taken each of his children away for a 'walkabout' adventure as each of them had turned 13. The first had been four days across the South Downs under canvas, the second had been two days walking in the New Forest and staying in a hotel – but by the time he came to the twins, it was a day out at Chessington World of Adventures.
At the time of hearing his tale, my son was two years-old and I was determined to learn from the difficulties faced by my more-experienced friend. His error, to my view at least, was to wait until the children were of an age when, frankly, they wouldn't want to spend too much time with their Dad at all. And so began a series of adventures once a year with my son and then later separately with my daughter: camping out in the garden; camping out away from home; a (rather long) day trip to Rome; a weekend in Germany; a road trip around Somerset; a cycle ride across Surrey and so on. These mini-adventures, perhaps as much so and perhaps more so even than our family holidays, now make up some of my fondest memories of each year of the children's lives.
It has been a tough few months for families as well as for teenagers. We have spent a lot of time together and we have been stuck in the house together rather more than normal. Everyone likes to have something to look forward to, so maybe it is time for parents to start looking ahead to next summer and to creating an adventure with their children which will be possible even in the 'new normal' of our coronavirus world? It is eminently possible to get your children out of the house and away from their screens through some shared endeavour and now is the moment to start inspiring each other and bringing together some early plans.
And then came the moment that no classroom can recreate: without a word, he kicked a stone across the road, he kicked his bike, he got back on and he did not stop pedalling until we arrived at the hotel another hour or more later. Perseverance.
Many headteachers like to claim that their schools teach determination, strength of character or even grit. Do they live up to that billing? Perhaps, but I have found that through these expeditions with my children, we have learnt what cannot be easily taught in a classroom – namely, perseverance. My example is this: last year with my 14 year-old son we cycled from London to Paris (the Avenue Verte). By the second day, it became clear to us both that we had not done enough practice.
We had disembarked the ferry in Dieppe at 5.30am and we had been cycling all day. Although the route was stunningly beautiful, snacks and drinks were hard to find and by the end of the afternoon we were running on empty. Not quite, but by 5.30pm pretty nearly lost, we came across a road sign marked with the name of the town where we intended to spend the night: Gournay-en-Bray. Somewhat unfortunately, the sign informed us that we still had 14km to go. When we saw it, we were pushing our bikes up a steep(ish) hill and my son was hot and tired. He was furious with me, with France and with the world. And then came the moment that no classroom can recreate: without a word, he kicked a stone across the road, he kicked his bike, he got back on and he did not stop pedalling until we arrived at the hotel another hour or more later. Perseverance.
We made it to Paris on the fourth day and our expedition is now firmly notched up amongst the best that we have ever done. The sense of achievement as we rode up to and around the Arc de Triomphe was amazing. It is a memory that we will always share and it sustains me in the darker times of raising teenagers. This year we are hiking along Hadrian's Wall and we will have to learn to persevere all over again.
Working at a highly-selective, independent school in the very centre of London, the corn fields and pastures of Northern France can seem somewhat removed from daily life. I love the hustle and bustle of city living, but I value the great outdoors too. In common with many schools, we offer strong outdoor education: skiing, watersports, swimming and sports tours all feature in our programme. The jewel in the crown for resilience and perseverance is the Duke of Edinburgh's Award Scheme. It has been around for sixty years and operates in 144 countries. Through it, youngsters have to commit to community service volunteering; they must also develop a new skill, practise a sport and take part in a camping expedition.
Consequently, my son is learning to cook with his grandmother, he is doing waterpolo training each week, he gives up a couple of hours on a Friday evening to help at the children's club run by the local church and he has a camping trip on Dartmoor lined up for the Spring. This is a fantastic scheme and I recommend it whole-heartedly. Parenting works well in partnership with the school. So, if your child still has the DofE Award to look forward to, then why not get some preparations in hand by planning a mini-adventure of your own?

One of my parenting goals has been to give my children the courage to accept opportunities as they come along. Sometimes this means that we have to tire ourselves out by cycling a long way or sleeping in tents – and sometimes we have to remind ourselves that the journey to adulthood is a long one.
Listen to an interview with Charles Fillingham
You can listen to an interview with Charles Fillingham discussing the themes of this article in an episode of Attain's new podcast, Fresh Thinking.
5 min read The past year has seen the rise of The Three Marketeers: Covid, Consultancies and Conundrums. Tim Hands, Headmaster of Winchester, reflects on choosing schools in the new normal.
5 min read It is a rare parent who never needs to complain. So how can you complain in a way which is constructive for everyone – parents, pupils and teachers? Attain's Editor talked to Jeremy Banks of Caldicott and Claire Belk of Bellan House, Oswestry School.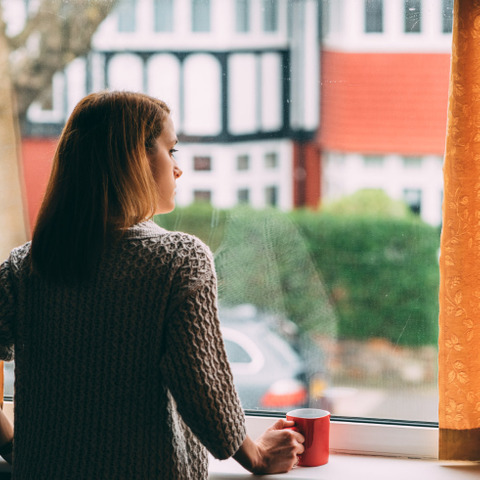 5 min read There is little at present about which we can be certain – except more uncertainty – and this has a big effect on anxiety. Attain's Editor talked to Mark English, Vice Master at University College School and Emma Goldsmith, Head of Winchester House.