The start of term is a time to look ahead not just academically but pastorally as well, says Claire Boyd of Wimbledon High School. Positive behaviours can make all the difference to a child's mental fitness.
Before the shine wears off new pencil cases and back-to-school shoes start getting scuffed, it is worth taking some time to consider our wider ambitions for the academic year ahead. Although September is often synonymous with new curricula, an overwhelming priority for all schools is our responsibility for the emotional, physical and mental fitness of pupils. Setting in motion positive behaviours in each of these areas at the start of a new school year can equip children of all ages with the tools to thrive academically as well as pastorally.
Growing awareness of the need to nurture mental health can only be positive – both for the wellbeing of individuals and for society as a whole. Mindfulness and meditation are increasingly (and rightly) familiar features of pastoral programmes in schools across the country. At the centre of these considerations are relationships – the relationships children and young adults have with themselves, as well as with those around them. As teachers, parents and school leaders, our scope to model, empower and cultivate positive attitudes towards these relationships cannot be underestimated and, whilst the formal mechanisms of counselling, mindfulness and meditation make an undoubtedly positive contribution to the wellbeing landscape, I am particularly interested in the value other, more subtle, strategies can offer to this sphere.
Back in June, I had the pleasure of chairing the Q&A panel for prep pupils at the Inspiring Females Summit run by Norwich High School, a fellow school in the Girls' Day School Trust. The event, held at Chelsea Football Club, centred on empowering and equipping girls and young women with the skills to influence their environment. The panel consisted of four very impressive women: Annamarie Phelps CBE (Vice Chair of the British Olympic Association), Dr Johanna Hutchinson (Head of Data at The Pensions Regulator), Chelsea Slater (Co-founder of InnovateHer and Liverpool Girl Geeks) and Captain Anita Cserbakoi (Intensive Care Nurse in the British Army), whose responses to the varied questions from the floor all recognised the value and importance of relationships in their progress and success.
Each panellist drew upon experiences in which they not only navigated important relationships at work and at home, but also their internal relationship with themselves. One panellist stressed the importance of not compromising your views and beliefs or shying away from having the confidence to face difficult con versations. And another advocated building a 'home team' around you, with whose help challenges can be overcome.
"Just as is the case in any interpersonal relationship, understanding the emotions and motivations that guide our actions is essential to self-knowledge."
With these positive ideas in mind, and as your child embarks on the new term, these are my five top tips for the weeks ahead:
1. Grow an awareness of your emotional barometer: Just as is the case in any interpersonal relationship, understanding the emotions and motivations that guide our actions is essential to self-knowledge. Incorporating the language and imagery of our own internal emotional barometer is a powerful tool to use with children to help them navigate the inevitable challenges peer to peer relationships create. Experiences of anxiety and pressure, that can be articulated clearly, open up the space and opportunity for support to be provided.
2. Build a culture of coaching-style conversations: The correlation between feeling in control of our lives and the quality of our mental health is widely accepted. The challenge that many children and young people face, however, is a sense of powerlessness in determining the action they can take when presented with a frustrating situation or difficult encounter. Shifting relationships between teachers and parents and the children in their care, from 'superhero fixer' to 'empowering coach', builds relationships where agency and autonomy further reinforce a sense of self-belief and self-worth – both important components in good mental health and emotional wellbeing.
3. Find time for play – no matter the age: The diaries and schedules of children today are busier than ever. Vibrant extracurricular programmes, and homework schedules squeeze the margins of the free time available to our young people more than ever before. The importance of time and space that can be protected for the liberating world of free time and play cannot be underestimated. The accepted wisdom of Jean Piaget's theory of play is as valid today as it was back in the early 1960s; the regular provision of space for children to engage in free play stimulates both cognitive and language development. Adopting a broad view of what constitutes play should not eliminate play for children as they move into adolescence since it has been shown that it allows meta-cognitive processes to strengthen as well as providing the opportunity to make sense of experiences and relationships that shape our understanding of the world.
"It is widely accepted that regular physical exercise is critical to all aspects of wellbeing. Sleep, however, is equally deserving of a place in the ranks of what we should promote in the interests of wellbeing."
4. Prioritise sleep: It is widely accepted that regular physical exercise is critical to all aspects of wellbeing. Sleep, however, is equally deserving of a place in the ranks of what we should promote in the interests of wellbeing. Healthy sleep routines not only safeguard our capacity for memory solidification, it also helps stimulate our ability to focus and concentrate for extended periods of time. It enhances our brain's capacity for neuroplasticity and, as Matthew Walker writes in his book, Why We Sleep, REM sleep drives our capacity for understanding 'thoughts, memories, feelings, decisions and actions' and therefore is a significant influencer of how we grow relationships. By promoting positive sleep behaviours at the start of the academic year, we will strengthen the conditions necessary for success and happiness.
5. Create a positive relationship with screens and social media: Much has been made of the risks from excessive screen time and time spent on social media. The dilemma many schools and parents face, however, is the appetite for both amongst many children and young people. At the start of a new year, schools and parents who take time to meaningfully explore realistic expectations for daily screen time together, whilst also consciously considering the rules for engagement with social media, will reap the benefits of a clearly defined relationship with devices for the year ahead. Just as the nuances of face to face relationships require self-awareness and nurturing to develop healthily and enhance wellbeing rather than undermine it, the same should apply to this dimension of modern life.
5 min read The past year has seen the rise of The Three Marketeers: Covid, Consultancies and Conundrums. Tim Hands, Headmaster of Winchester, reflects on choosing schools in the new normal.
5 min read It is a rare parent who never needs to complain. So how can you complain in a way which is constructive for everyone – parents, pupils and teachers? Attain's Editor talked to Jeremy Banks of Caldicott and Claire Belk of Bellan House, Oswestry School.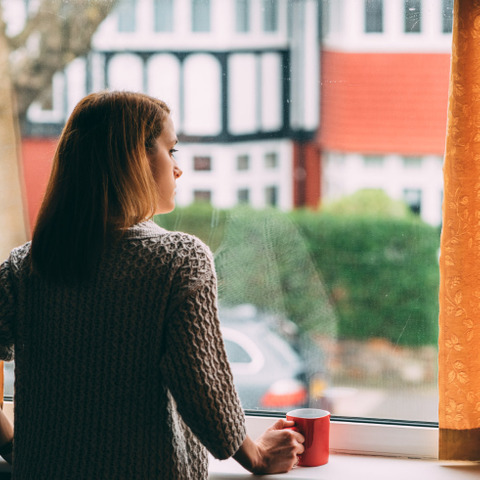 5 min read There is little at present about which we can be certain – except more uncertainty – and this has a big effect on anxiety. Attain's Editor talked to Mark English, Vice Master at University College School and Emma Goldsmith, Head of Winchester House.