Knowing when to praise, and how much, is a delicate art explains Dominic Floyd of Mount Kelly. The motivating power of praise cannot be underestimated but it needs to be appropriate and proportional.
Every child deserves some form of praise to help him or her start building their 'confidence blocks'. It is vital they are rewarded appropriately as without it, a lack of genuine self-confidence could fast track older children towards a fragile state of being both mentally and physically.
Put simply, without the positive encouragement and belief of teachers, the school and their peers, some children could end up feeling worthless and empty. We have a responsibility to give children their wings to fly but only based on real achievement. There needs to be a balance in the praise we give and it should only be delivered when it is appropriate and proportional. Unfortunately, it is all too easy to get this wrong.
As parents, it's human nature to want to see our children recognised, but some are more keen to see their offspring fast-tracked to 'school stardom' than others. Is this particular parental trait because we had a harder time at school a generation ago, with the threat of a board rubber thrown at us as opposed to today's golden stars, medals and chocolate? Perhaps those older and wiser among us realise that learning from the hardships life throws at us truly makes and defines the real character we possess. It can help bring out those important buzz words popularised today: resilience and grit.
Every school does their utmost to spread their 'love' across the board. It is our intention as teachers to build and reward every child for their effort and achievement – to champion all pupils. We all want them to leave us feeling more mature, knowledgeable and confident than when they first started their educational journey. However, praise and rewards are one of the greatest challenges we face in schools today. Ensuring the correct balance depends on the rapport and judgement of teachers. To get it right is rare and we constantly need to reconsider how we motivate and reward pupils with concrete meaning and tangible outcome. It's easy to praise a high-achiever – or to use praise to motivate someone to achieve more. But in any class, the composition is more complex.
We must never forget the 'forgotten middle'. This is the large tranche of children for whom their small victories day-to-day go unnoticed and unrewarded. There are so many children who we all know as fabulous, multi-skilled, kind-hearted and generous individuals but who fail to hit the 'success' radar as we know it. These are the ones who we should be lauding and celebrating just as much as those who, week in and week out, collect yet another medal for their outstanding performance in class, the sports field or in some extra-curricular activity. The greatest challenge in our schools is to find the invisible 'reward' line of building-up every child without going over the top.
"...praise and rewards are one of the greatest challenges we face in schools today."
Researchers have highlighted the pitfalls of praising children for their intelligence. And, as parents, we are discouraged from telling our little treasures they are beautiful or 'the best' for fear these messages of love and affection might set them up for disappointment later in life. So what's the answer? Schools need to appreciate the motivation scale. Of course, when children are very young, it is vital we give as much encouragement and praise as appropriate. However, as our beloved cherubs grow old and turn into early adolescents, it is noticeable some adore public adulation and hunger for as many 'handshake' opportunities as possible. By this stage, others might run a mile to avoid the embarrassment of being picked out of the crowd for a worthy accomplishment. And for some, the thought of receiving a certificate, commendation or even a mention of their name is excruciatingly embarrassing. This added complexity certainly keeps teachers on our toes as we seek ways to motivate and share our positive reactions. At the same time, we need to be able to give a few home truths sometimes – and in the hope that pupils are strong enough to take advice and feedback.
One concerning development is the increase in children who are petrified of getting it wrong. And yet, schools are warmer places than before and with more opportunities for fun than ever before. Gone are the days of detention systems or shouting teachers, yet more and more children struggle with their confidence: be it through personal expression, in writing or in sums. So where does this pressure to succeed and be 'perfect' come from? I am not sure any of us truly know, but the blame is often put at any number of modern developments: a more materialistic society, celebrity culture, social media, busier parents and a less enriched family life. All of these factors might play a part and through praise we can provide motivation without adding to the pressure.
Key to getting the balance right is the relationship between school and child, teacher and child and most importantly, parent and child. Parents tend to focus on academic output too much – mainly as it's tangible – yet praise is often more valuable if directed toward the things which are not so obvious, such as effort, which the teacher is best placed to see. Parents must trust the school so we can build strong and confident young people. Together, we should all be able to give children the ingredients for success whilst allowing them to sustain their curiosity and independence.
Too much praise does no good at all, whilst overlooking a child is equally catastrophic. The best schools recognise in myriad ways how to laud, praise and reward those who need it – and on the back of real achievement and to each pupils' own ability.
5 min read The past year has seen the rise of The Three Marketeers: Covid, Consultancies and Conundrums. Tim Hands, Headmaster of Winchester, reflects on choosing schools in the new normal.
5 min read It is a rare parent who never needs to complain. So how can you complain in a way which is constructive for everyone – parents, pupils and teachers? Attain's Editor talked to Jeremy Banks of Caldicott and Claire Belk of Bellan House, Oswestry School.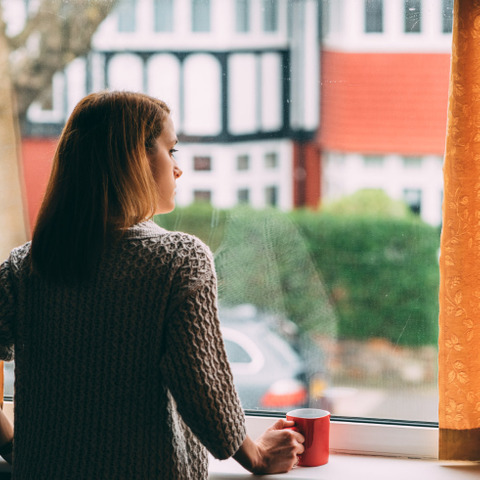 5 min read There is little at present about which we can be certain – except more uncertainty – and this has a big effect on anxiety. Attain's Editor talked to Mark English, Vice Master at University College School and Emma Goldsmith, Head of Winchester House.