Opportunities for a child to develop leadership skills are limited. John Gilmour, Head of Craigclowan Prep in Perthshire, argues it is time everyone has the chance to lead.
I was always an opinionated child. I also thoroughly enjoyed challenging orthodoxies and questioning the status quo. Consequently, I was viewed by my parents as the stubborn child – and by my teachers as ripe for student leadership. At various times while at school I was chosen to be a group leader on expeditions, a prep school Prefect, a Head Chorister and, much to my parents' surprise, Head Boy. Because of some small character trait (note that I don't use the words ability or talent) which was identified at a young age, I was singled out for opportunities to develop my leadership skills while my peers were not.
While this has been distinctly to my advantage in my various careers (an officer in the Royal Navy, a Lifeboat Coxswain and as a Headteacher), it strikes me as fundamentally unfair that I was able to develop this crucial life skill while so many of my school friends were not. Whilst I believe strongly that an education should not be tied directly to economic outcomes, I do passionately believe that we have to equip all of those in our care with the vision, values, understanding, clarity of thinking and a broad range of appropriate skills to enable them to flourish in the modern world.
It is clear that the future which our current students will inhabit will be increasingly volatile, uncertain, complex and ambiguous. If we are to do our job of preparing them well, we need to do things a bit differently to give them the best chance of success. And by success I don't mean the traditional definition of a good job and a nice house. I mean strong relationships, job satisfaction, a sense of purpose, a fit body and healthy mind.
No doubt you are now wondering how it is that we are going to achieve this? I believe that amongst the many aspects of character and personality that we should be focussing on, leadership is an areas that must not be neglected. To my way of thinking, developing high quality leadership is central to the job of preparing the young people in our care for their future lives.
No longer is it acceptable to treat leadership training as something only available to those who are most able, or something which senior schools will instil. After all, we wouldn't do that in any other area of school life. All of our pupils have access to high quality maths teaching whether it is a subject that comes naturally or not. Every pupil gets an equality of access to the sports curriculum whether they are an Olympian in training or a reluctant participant. So it is my belief that leadership should also be available to all.
"No longer is it acceptable to treat leadership training as something only available to those who are most able, or something which senior schools will instil. After all, we wouldn't do that in any other area of school life."
So what are we doing here at my own school to achieve this aim? Well, for a start, all of our final year students become school Prefects. This is not a wishy-washy, awards-for-all liberalism, but a recognition that, no matter where they are on their journey to develop their leadership skills, they still require a platform to put them into practise. As with other subjects, some pupils perform better than others but they are all gaining rich experiences which they can build upon. In this way, there is no brick wall to be hit which prevents them from progressing any further in their lessons in leadership. Instead they can continue to develop at their own pace and slowly (or quickly) develop their leadership toolkit.
We also believe that for the leadership lessons to be learnt, pupils need to be given real responsibility and indeed, stand some chance of failing from time to time. These responsibilities come in many forms: one day it might be saying the grace after lunch, another serving a table of pupils their lunch and on another day, patrolling the corridors and classrooms on a wet break. Mixed in with these experiences with be moments of real trust such as giving prospective parents a school tour or greeting visitors on an open morning. This way, each and every child in From 8 will have access to the same opportunities to learn the leadership lessons which will enable them to thrive.
We still believe in rewarding those who are the very best and so our Head Boy and Head Girl are chosen each term following speeches and voting by senior pupils and staff. This process is open and fair and has never failed to produce the right person for the job at that time. It is no popularity contest but a chance for pupils to demonstrate to those listening their values and sense of mission. We change our pupil leadership team each term simply because it gives more pupils the opportunity to develop at this level and step up to the plate.
So when the end of the Summer term arrives, we are indeed proud to observe our Form 8s give their speeches and receive their well-deserved leavers certificates. Then at our leavers lunch we say goodbye to them, secure in the knowledge that we have done our very best to prepare them for their continuing journey into leadership thus helping to change the world, one leader at a time.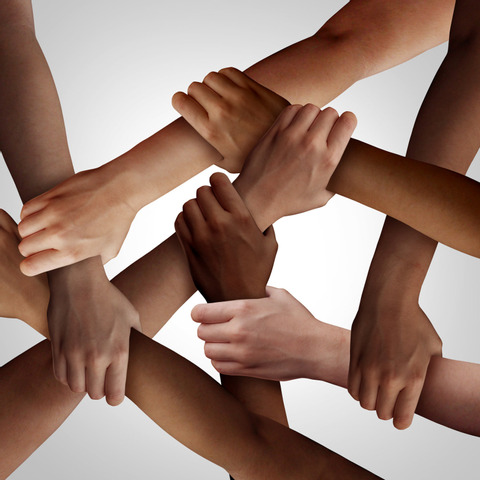 5 min read Are schools doing enough to promote diversity, tolerance and equality? Jason Whiskerd, Headmaster of Brentwood Preparatory School, explores what is being done to make sure the lessons learnt in school last a lifetime.
5 min read The real abilities of pupils can be overlooked due to the standardised hoops they need to jump through to gain entry to senior school. Simon Larter-Evans of St Paul's Cathedral School takes a deliberately provocative look at Cognitive Ability Tests.
5 min read The return to school will be harder for children than after the last lockdown, foresees Colin Baty, Head of Bedales Prep, Dunhurst. But it is also the time to take a fresh approach to how children learn.